Juggling John: Children's Entertainer for Leatherhead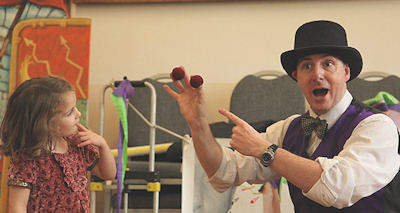 Over 3,500 children's parties to date!
Take the stress out of your children's party
"They loved it! And it was so calm!"
Professional, Punctual, Efficient, Charming, Funny
Give your child a party they will still remember when they are 45 years old!
"Fantastic!" Jasper Conran — "Yeah, very good …." Jack Dee
One of Leatherhead's favorite children's entertainer, Juggling John, has a long history of captivating performances at venues like Oddfellows Hall, St Peters Church Hall, and beyond.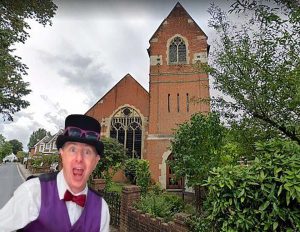 Please get in touch…
He offers a variety of tailored shows, encompassing juggling, magic, clown, and circus acts. His credentials include full police clearance, insurance, Equity membership, and a former tenure as The Magic Circle Chair. Juggling John's extensive experience ensures a performance perfectly suited to your party's age group.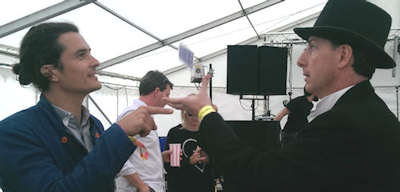 His talent shines in multigenerational gatherings, such as street parties, school fairs, church fetes, and big family events. For unforgettable children's entertainment at your Leatherhead party or event, look no further than Juggling John.
Juggling John – children's entertainer for Leatherhead