Going Home Presents
Juggling John provides juggling balls as circus themed going home presents.
If Juggling John is providing these for you he can show the children how to use them during his show or workshop.
If you order them, Juggling John will bring them with him on the day of the party on a sale-or-return basis, so you only need to provide rough numbers and you will only pay for what you need on the day.
Juggling Balls – £2.00 per set
A set of 3 brightly colored juggling beanbag balls with instructions.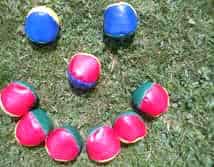 ---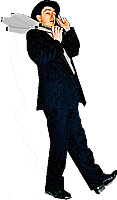 Juggling John has all necessary police checks, is a member of Equity and has full public liability insurance.