Juggling John – Magic & Circus for London, Oxford and Beyond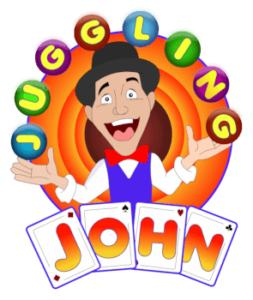 Areas Covered
Juggling John works as an entertainer and juggler all over the place.
He is quite used to corporate clients jetting him off to exotic locations to stay in lovely hotels. He is willing to travel almost anywhere if expenses can be paid(!)
However, the following are areas that he works in from his home base in Oxford without charging extra for travel, etc:
Please click on an area name for more details.