Juggling John: Children's Entertainer for Witney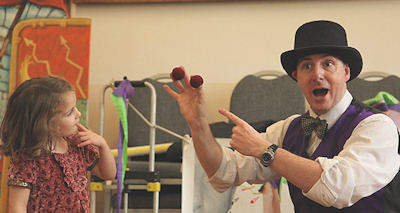 Premier Magic & Circus Entertainer for 3-100
year olds in Witney!
Over 3,500 children's parties to date!
Take the stress out of your children's party
"They loved it! And it was so calm!"
Professional, Punctual, Efficient, Charming, Funny
Give your child a party they will still remember when they are 45 years old!
"Fantastic!" Jasper Conran
"Yeah, very good …." Jack Dee
Juggling John loves to perform in and around Witney. He has so many great memories of running successful parties at Hanborough Pavillion Village Hall, Freeland Village Hall and many other venues.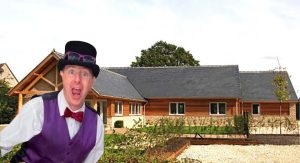 Please get in touch…
Witney children's entertainer Juggling John provides a variety of different shows and performance styles tailored for different age groups. He brings juggling, magic, clown and circus to your children's party. He is fully police checked and insured and is a member of Equity.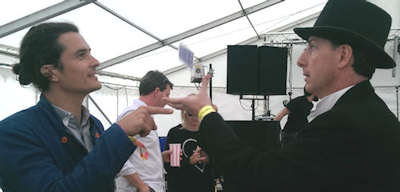 Because of his huge experience of children's parties there is very little that Juggling John has not come across in terms of children's birthday party guests. He is thus able to to tailor each show to the right level for your particular age group.
He is also particularly adept at performing to a multi-generational crowd at events such as street parties, church fetes, school fairs, big family celebration parties and the like. He is a specialist children's entertainer and is sure to be able to provide unforgettable children's entertainment for your event or party in Witney!
Juggling John – children's entertainer for Witney