Juggling John: Children's Entertainer for Beaconsfield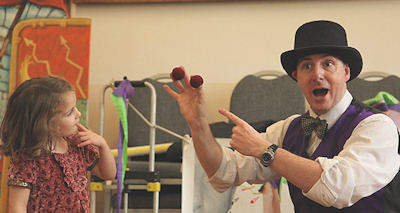 Over 3,500 children's parties to date!
Take the stress out of your children's party
"They loved it! And it was so calm!"
Professional, Punctual, Efficient, Charming, Funny
Give your child a party they will still remember when they are 45 years old!
"Fantastic!" Jasper Conran — "Yeah, very good …." Jack Dee
Juggling John thrives on entertaining crowds in Beaconsfield. Recollections of successful parties at Beaconsfield Town Hall Green, The Crowne Plaza, and other locations always bring a smile to his face.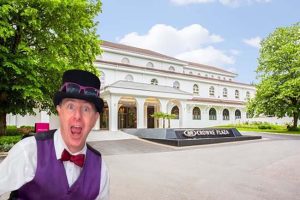 Please get in touch…
As a children's entertainer in Beaconsfield, Juggling John presents diverse shows tailored to different age brackets. His performances cover juggling, magic, clowning, and circus acts to enhance your child's party. He's fully vetted by the police, carries insurance, and holds Equity membership.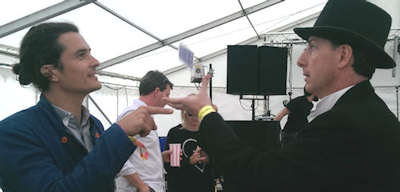 With many years of experience in children's parties, Juggling John is well-versed in the dynamics of young birthday party attendees. This insight allows him to create each performance to suit the right level for your specific age group.
He's equally skilled at captivating multi-generational audiences during street parties, church fetes, school fairs, and grand family celebrations. Specialising in children's entertainment, Juggling John guarantees an unforgettable experience for your Beaconsfield event or party!
Juggling John – children's entertainer for Beaconsfield