Juggling John: Children's Entertainer for Windsor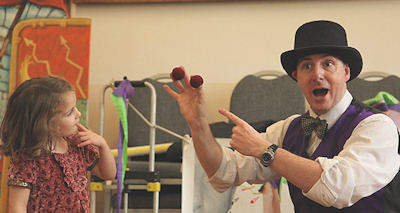 Over 3,500 children's parties to date!
Take the stress out of your children's party
"They loved it! And it was so calm!"
Professional, Punctual, Efficient, Charming, Funny
Give your child a party they will still remember when they are 45 years old!
"Fantastic!" Jasper Conran — "Yeah, very good …." Jack Dee
Juggling John, a seasoned performer, has always loved entertaining in Windsor and its surroundings. He recalls fondly the successful parties he's performed at in St Agnes Centre, Burnham Park Hall, and more.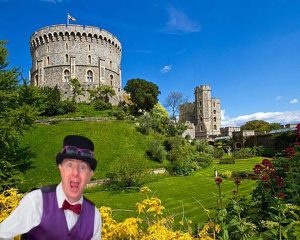 Please get in touch…
Juggling John, a Windsor-based children's entertainer, delivers versatile shows and performance styles tailored for distinct age groups. He brings a mix of juggling, magic, and clown and circus acts to children's parties.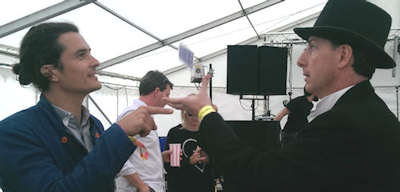 He's completely police checked, insured, an Equity member, and a former Chair of The Magic Circle. With his extensive experience with children's parties, he can adjust each show to perfectly cater to the age group in attendance.
He is also experienced in entertaining large, varied crowds at events like street parties, church fetes, and school fairs.
As a specialist children's entertainer, he guarantees to provide memorable entertainment for your Windsor event or party.
Juggling John – children's entertainer for Windsor